Crystal

Parad

Testimonials
Pandit Ashish on TV talking about Surya Grahan on 21 May 2012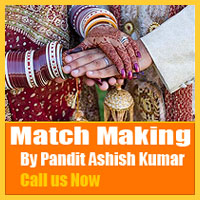 ---
Buy Raksh Bag this Navratri.
Get 10% Discount. Call now!
Pandit Ashish 9821415181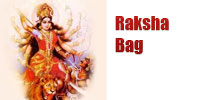 ---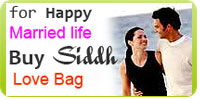 Rudraksha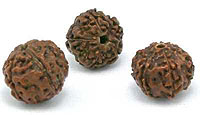 Rudraksha meaning the eye of Rudra Shiva is considered to be the most potent manifestation of the Cosmic Force. Hence Rudraksha is the object of veneration and also the source to reach the higher self. Rudraksha is often believed to symbolize the link between the earth and the heaven. These beads are the seeds of the Rudraksha fruit obtained from Rudraksha trees.

There are clefts called Mukhi on the surface of the beads. The number of Mukhi on the surface of a Rudraksha beads helps in determining its quality. According to the number of Mukhi the Rudraksha bead ranges from single face to a several faced bead. Asians have used Rudraksha beads traditionally. Asian Yogis and Monks found that merely wearing the Rudraksha beads gave them astonishingly tremendous amount of tranquility, concentration that helped them meditate for a long period of time with spectacular control over their mind.
Buy Rudraksha Online
Panditji will guide for the correct rudraksha as per janam kundli
Rudraksha is available
1 mukhi
2 mukhi
3 mukhi
4 mukhi
5 mukhi
6 mukhi
7 mukhi
8 mukhi
9 mukhi
10 mukhi
11 mukhi
12 mukhi
13 mukhi
14 mukhi
15 mukhi
16 mukhi
17 mukhi
18 mukhi
19 mukhi
20 mukhi
21 mukhi
Gauri Shankar Rudraksha
Gauri Ganesh Rudraksha
Original Mala : 1 to 14 mukhi Rudraksha mala with Gauri shankar and Ganesh Rudraksha Rs. 51,000/- only. siddh 3 days.