Numerology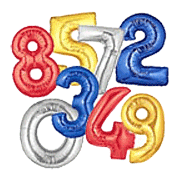 Numerology is the language of numbers and their symbolic significance. Each number has its own vibration and its own vibratory influence. Based on the belief that a person comes into this life on a certain date with a certain name, numerology uses numbers to describe who a person is and what the map is for his or her life. Our Numerologist let you know your luck number by the calculation of your name & your date of birth.
The influence if numbers in our life is significant in our day to day life, we often feel that a particular number is playing more role than other numbers.
Each alphabet of your name has a certain value, and the sum total of this should be in harmony with your date of birth to have a smoother sailing in life.

This necessitates one to know more about the study of numbers. To bring your name on more positive number, the name, surname or middle name has to be altered.

Panditji can rectify your name to get more success and happiness, with a lot of confidence in your life.
Panditji also gives guidance on finding Baby's names compatible with the parents and other family members. When the name he choose is one that is compatible with the names of both parents, & child's date of birth. The chance for wonderful harmony in the home during the years when this child is growing up is greatly enhanced.
Get your Name correction with Numerology by Pandit Ashish Tiwari in Just Rs. 2500/- based on your Birthdate.